For some reason, some firearm companies don't entirely realize the background of their spokespersons. A while back, HS Precision hired the FBI 'sniper' who murdered the woman at Ruby Ridge.
Now Troy Industries seems to be following the same pattern. Recently
they hired ex Chicago PD Chief Jody Weis
as an instructor. True, Weis has an impressive background in firearms. He also worked tirelessly to ban the majority of firearms that Troy Industries manufactures.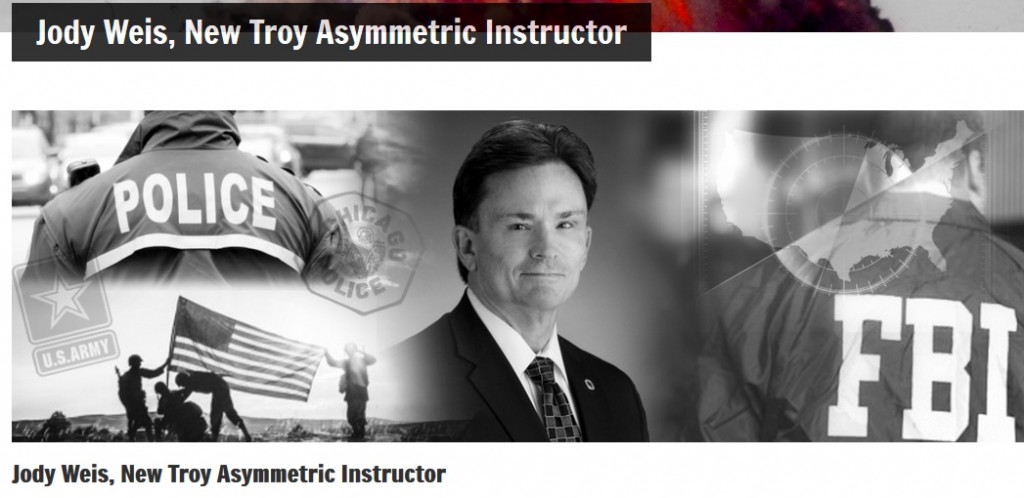 Well, apparently that
didn't last long
. From a member on IllinoisCarry:
Troy Industries is a strong supporter of the Second Amendment. In recent months, we have been more vocal about our beliefs, choosing to align ourselves with companies and individuals who are like-minded.
In response to the reaction of our customer base, Jody Weis will not be joining the Troy Asymmetric cadre of instructors.
We value the thoughts and concerns of our loyal customers. Troy Industries and its affiliated companies are strong supporters of the Second Amendment and will continue to promote this right through our products, statements, actions and affiliations.
Thank you
Allyson Ranelli
Troy Industries, Inc
151A Capital Dr
West Springfield, MA 01089
413-788-4288 x116 Office
413-788-4610 Fax
aranelli@troyind.com
www.troyind.com
They need to do a bit more background checking though as
another one of their new 'instructors'
, Dale Monroe, was Lon Horiuchi's partner at Ruby Ridge and was also planning on 'taking the shot'.
I think some more calls are in order.