A new 'million moms' anti-gun group is started by a single person on Dec 14th, right after the Sandy Hook school shootings. Less than 4 days later they're receiving
national press in USA Today
and within a few weeks have enough funding to organize rallies across the nation.
But they're
"unaffiliated with any other organization or political party. We were independently founded on Dec. 14, 2012.
"
With a nice handy link to Bloomberg's MAIG from a 'Fortune 500 Networker'. Just like the preprinted, customizable signs that showed up hours after the shooting.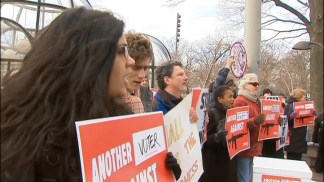 I call BullSh!t. This was planned and prepared just waiting for the next tragedy to exploit. The Anti's have been proven to be coordinating their media activities using public and private email, funds and networks. This is just one more that will eventually be discovered to be funded by the same groups (Bloomberg/Joyce Foundation) as the others. Just watch.